Boarding at The Animal Hospital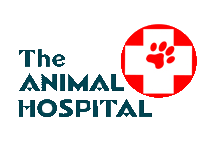 They are let out at least 3 times a day for periods
ranging from 10 to 45 min each time depending on the weather. We do not put pets together that are not from the same house, however, they can see other dogs. We try to keep feeding schedules as close to at home as we can
and provide dogs with bedding. If owners bring their own supplies we reserve the right to take away blankets and toys if the dog is eating/ destroying them. We feed a sensitive stomach diet by Purina or the dogs own food if provided. There are no discounts for multiple pets or extended stay. All dogs must be current on Rabies,
Distemper and Bordetella to board. Proof of vaccine is required or we will give the vaccine.

Please call in advance to reserve your pets stay with us.

Rates:
$22 per night per day
If meds are needed add $2 per night
If pets stay in the same Kennel it is $20.00 per night per pet.
$16 per night per cat.